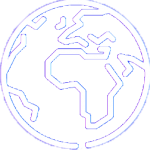 About Us
The growing trend of knowledge-based companies in the countries of Central and Eastern Asia and their relationship with Europe and the creation of a new market with the best and most up-to-date technical and service technology is the goal of establishing the Eurasian Cultural and Economic Cooperation Union registered as an international institution in Estonia.
This Union, as a virtual belt, first connects institutions and companies from Asia to Europe, which in the past connected the East to the West, like the Silk Road and the Silk Road of the Sea.
Today, this road builds on the "New Perspective" Internet platform aimed at highlighting new horizons in research, science, technology, business start-ups, financial technology, energy and natural resources, focusing on renewable resources , Mines, risk capital, investment and tourism, as well as education and market creation.
Strategy and Objectives
Strategy and Objectives of the Eurasian Cultural and Economic Cooperation Union:
Promoting and facilitating scientific, cultural and economic relations between Iran and the European Union
Providing consulting and entrepreneurship services to knowledge based companies in Asia, Europe and especially Estonia
Investing and working with knowledge-based companies
Holding online training courses and holding seminars and specialized conferences
Market research and introduction for exporters and importers
Supporting green technologies and renewable energy
Organizing and participating in specialized cultural, business and knowledge based exhibitions
Liaison with universities and science centers in Asia and the European Union